Governor of Abia State, Okezie Ikpeazu, has reminded public office holders in the state that it is not only proper but also mandatory for them to declare their assets before beginning to function in their official capacities, and has directed the Secretary to the State Government and other relevant officers to ensure that every public officer complies with the constitutional requirement for asset declaration.
The Governor said this while greeting a delegation led by Mr. Abel Sunday, the recently appointed State Director, Code of Conduct Bureau (CCB), Abia State, who paid him a visit at Government Lodge in Aba. He stated that going forward no public official would be sworn in until there is proof that he or she has declared his assets.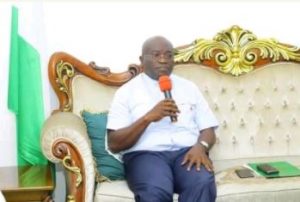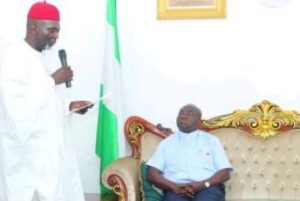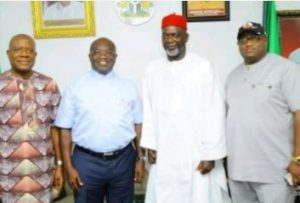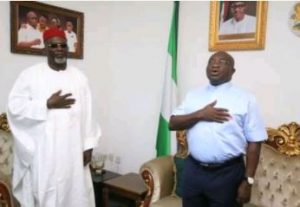 Governor Ikeazu on the other hand, urged the Code of Conduct Bureau to play the role of enabler by identifying ways to encourage individuals to willingly declare their assets through capacity building, seminars, and other means.
He said that, despite its role as a watchdog, the Code of Conduct Bureau should conduct itself in a friendly manner so as not to scare people away, and that he recognizes the Bureau's critical role in holding public officials accountable.
If public officials continue to perceive the Code of Conduct Bureau as a stumbling block, he claims, they will constantly devise ways to avoid declaring their holdings.
Ikpeazu, who stated that he is dedicated to providing an enabling environment for the CCB to operate in the state, congratulated the State Director on his appointment and advised him to consider Abia as his second home after serving as a youth corps member in the state several years ago.
Mr. Abel Sunday, the State Director of the Code of Conduct Bureau (CCB), had earlier stated that he had come to pay tribute to the State Governor as the newly appointed CCB head and to request his cooperation in the battle against corruption in the state and throughout Nigeria.
While some public officials in the state have reported their assets, others have yet to do so, despite the fact that the constitution requires them to do so both before and after taking office.
He told the Governor that his office will continue to work with the State Government to ensure that public officials follow the law. He took the opportunity to remind public officials that declaring assets is a constitutional duty that must be followed, promising them that his office will provide all necessary assistance in this regard. He also stated that his office will enforce compliance with the law in suitable instances.
Hon. Chimaobi Ebisike, member of the House of Representatives representing Aba North and Aba South Federal Constituency, and Rt. Hon Asiforo Okere, State Chairman of the Peoples Democratic Party, were among those who observed the ceremony.