The Nigerian Customs Service wants states and Federal government agencies to desist from buying vehicles without Customs duty.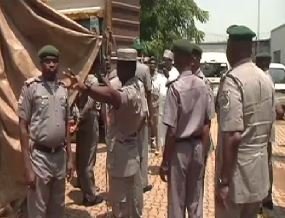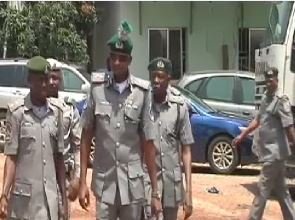 Comptroller, Federal operations unit zone B of the service, Mustapha Sarkin- Kebbi made the plea while addressing newsmen on achievements of the unit in the last three months.
He said going forward agencies of government should stop perpetuating illegality.
The Federal operations unit zone B of the Nigeria Customs service has ten states under its area of coverage with headquarters in Kaduna.
Comptroller of the unit says the service will not relent in its quest to stop smuggling within its area of operations
Mr Sarkin Kebbi said the recent clampdown on car dealers importing vehicles without customs duty has yielded over one billion naira in the last three months.
He added that the unit is aiming at making two billion naira before the end of next month.
He also called on those yet to pay their customs duty to do so.
The customs service Unit B has so far confiscated contraband goods worth over four hundred million naira.