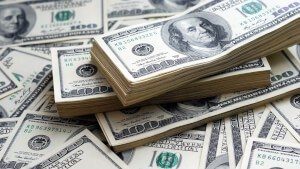 One year after the introduction of the Investors' and Exporters' Window by the Central Bank of Nigeria, Foreign Portfolio Investment in the Nigerian equities market recorded a 116 per cent growth year-on-year as at April, this year.
Total foreign portfolio investment between January and April this year, rose to N504.4 billion compared to N233.51billion recorded in the same period in 2017.
Data from the Nigerian Stock Exchange showed that transactions at the nation's bourse decreased by 22.11 per cent from N272.48 billion in March to N212.23 billion in April 2018.
Foreign investors outperformed domestic investors by 15.48 per cent in April 2018 while total domestic transactions reduced by 36.0 per cent within the period.