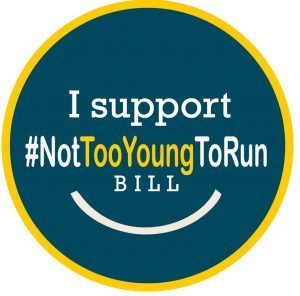 President Muhammadu Buhari has asked Nigerians to get their permanent voters cardsand vote into office, the politicians they want to rule them.
The President also said he will approve a new law to reduce the age limit for political office seekers, raising the prospect of younger candidates at next year's general election.
This he disclosed this in his democracy day speech to mark the country's 19th year of unbroken democratic rule and the 3rd Anniversary of his administration.
The 'Not Too Young To Run' bill has been passed by the Senate and the House of Representatives, and received the constitutionally required approval of two-thirds of state legislatures.
It now only requires presidential assent. The bill seeks to reduce the minimum age for presidential aspirants from 40 to 35, and state governorship and senatorial aspirants from 35 to 30.
If approved by the president the minimum age for state assembly members will now be 25.