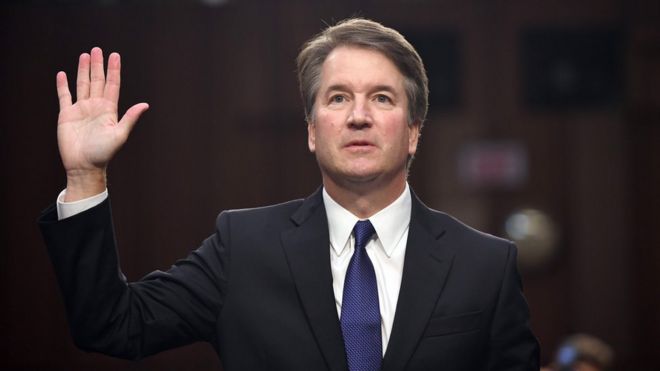 President Donald Trump's controversial nominee for the Supreme Court, Brett Kavanaugh, has been sworn in following weeks of rancorous debate.
The Senate earlier backed his nomination by 50 votes to 48.
Kavanaugh had been embroiled in a bitter battle to wade off claims of sexual assault, which he denies.
But after an 11th-hour investigation by the FBI into the allegations, enough wavering senators decided to support the nomination.
His confirmation hands Trump a political victory ahead of key mid-term elections in November.