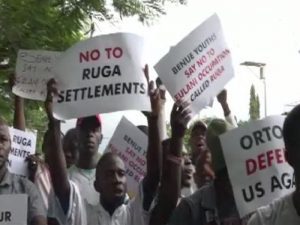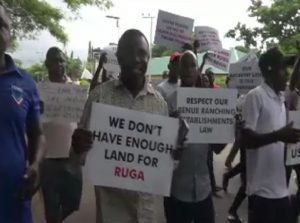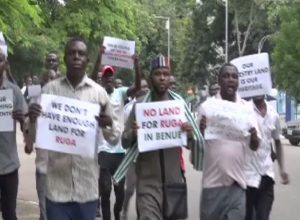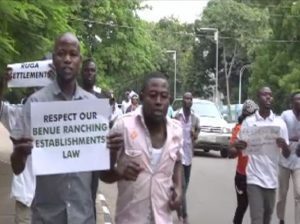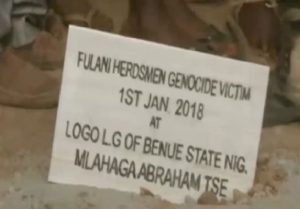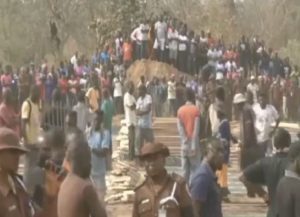 The State Government of Benue State has rejected the Federal Government's proposed RUGA settlement for herdsmen in the State.
The State government's spokesperson said the Federal Ministry of Agriculture's plan amounts to subverting the right of a State to make laws for the governance of its people.
The increasing clashes between farmers and herdsmen in Nigeria have in recent times, become very worrisome.
The fighting, killings and destruction of properties is very predominant in
the Nigerian middle belt.
The Federal Government insists ranching is the way forward and is planning through the federal Ministry of Agriculture, to establish a Fulani settlement called RUGA in the state.
These benue youths came out in their numbers to protest and remind the state government of their stand on the ban on open grazing of livestock.
They emphasized that the Benue people rejects cattle colonies in any part of the state.
In response, the Governor of the state through the Chief press secretary, restated that ranching is the last solution to the incessant herders and farmers crises.
The Benue State Government says that the state is willing to support cattle owners to establish ranches as stipulated by the law prohibiting open grazing.