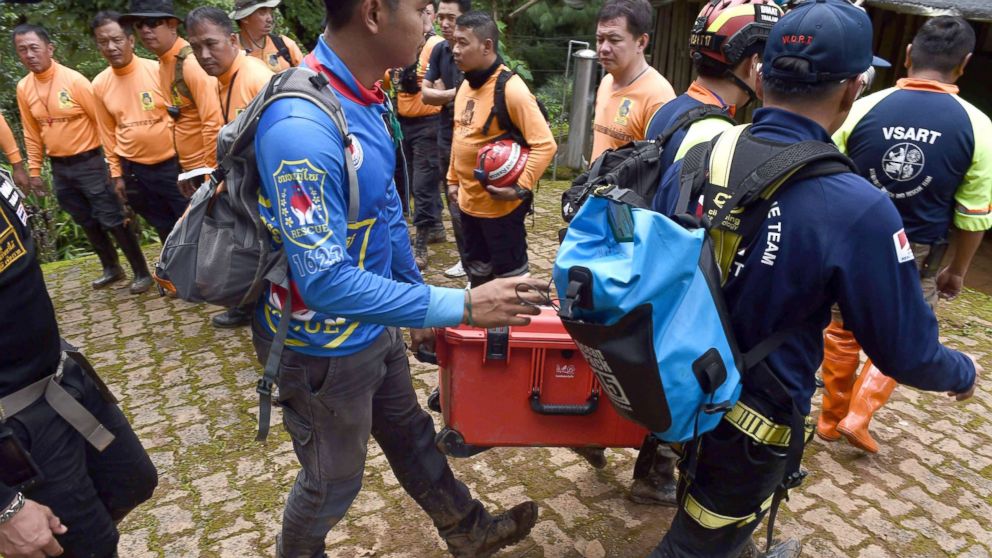 Two cave divers who were instrumental to last year's rescue of 12 young boys and their soccer coach from a flooded cave last year have returned to the Tham Luang cave in Thailand.
Richard Harris and Craig Challen were among 13 foreign divers and five Thai navy divers, that brought the boys and their coach out to safety.
The pair, together with fellow British cave explorer Vern Unsworth, and their family members entered the cave on Monday, where Challen said they returned to 'have a look of what the cave actually looks like' after leaving in a 'rush' last time.
The "Wild Boars" soccer team, aged between 11 and 16, and their 25-year-old coach became trapped in June last year while exploring the cave complex. A 17-day effort to rescue them gripped the world with experts from various countries volunteering to help.