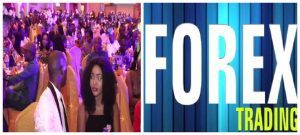 The anti corruption and transparency monitoring unit has called for transparency and ethical dealing in the Nigerian Forex markets trading.
The group stressed that transparency and ethical dealings would enhance the growth of the Forex trading in the country.
Nigeria's unemployment rate stood at 23.1 percent in third quarter of 2018 up from 18.1 percent earlier in the year in review.
The statistics further shows that underemployment stands at 20.1 percent bringing the combined figures at 43.3 percent.
International and local operators in the foreign exchange market say Nigerian youths need to channel their energy into sustainable businesses to help address this ugly trend.
Chairman, Anti corruption and transparency monitoring unit, Presidential villa, stressed that ethical businesses tailored to the policy direction of the current administration remains the way forward in building a fraud free Forex market.
Forex traders agree that with the support of government and proper legislation, the more than 5 trillion dollar Forex market can help reduce unemployment and poverty.