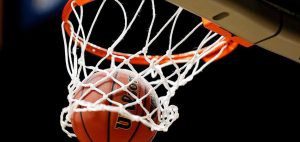 Nigeria's D'tigers forward, Benjamin Uzoh says the team is looking forward to retaining the Afrobasket title in Tunisia.
D'tigers return to Tunisia where they won their first-ever African title two years ago. And Uzor, who played a pivotal role in the 2015 campaign, tells FIBA basketball, they can't wait for the tournament.
Uzor says he and his teammates are motivated to repeat history and continue to gain respect for basketball in Nigeria.
He is aware of the challenges posed by Africa powerhouses Angola, Senegal and Egypt.
But Uzor believes D'tigers go into the tournament in September as favourites.