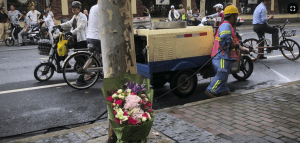 5 persons have been reportedly killed and 18 persons injured in northeastern China Thursday as a car crashed into a crowd of children outside a primary school.
The 18 persons injured have been hospitalized while the driver of the car was immediately taken into custody.
According to security reports, its still unclear if the crash was a deliberate attack, as China had recently seen a number of such incidents.
Other deadly attacks have occurred at schools, including several in 2010 in which nearly 20 children were killed, prompting a response from top government officials and leading many schools to beef up security.