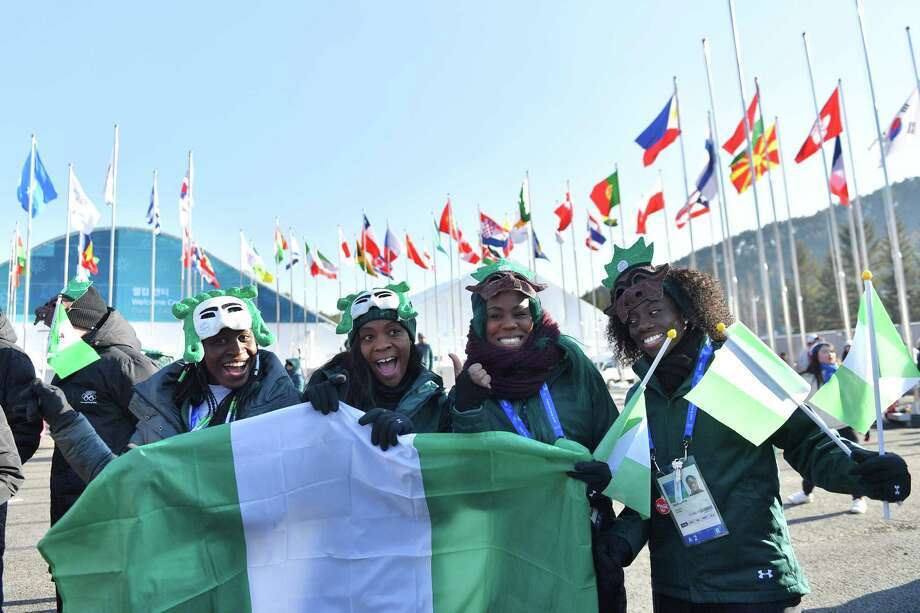 The Nigerian Bobsled team to the 24th Winter Olympic Games in Pyeongchang, South Korea has returned to the country to a grand reception in Lagos.
The team of Seun Adigun, Ngozi Onwumere, Omeoga Akuoma and Simidele Adeagbo arrived on Tuesday night to drumbeats and dance by fans who came out to welcome them.
Adigun, Onwumere, Akuoma and Adeagbo are the first to represent Africa in the event at the Games.
The Nigerian ladies finished 20th in their heats are hopeful for a better performance and the country get a better representation at the next Winter Games in Beijing in 2022.