President-elect, Asiwaju Ahmed Bola Tinubu has cast his vote in his polling unit at Alausa in Ikeja, Lagos State.
Tinubu cast his vote alongside his wife, Oluremi.
The President-elect commended the election process and encouraged the residents to remain peaceful throughout the exercise.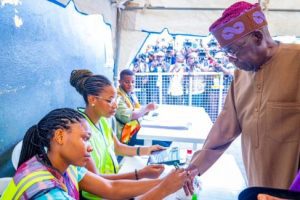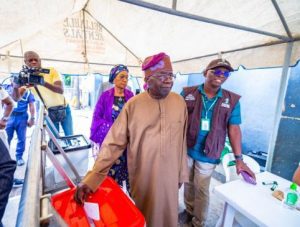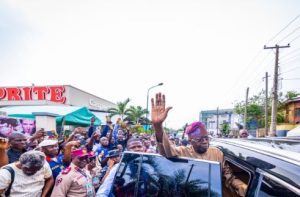 He said; "I just joined other Nigerians in exercising my civic duty in the ongoing Governorship and State Assembly elections.
"I encourage you all to go out and vote peacefully."
Officers of the Department of State Security had arrived the polling unit of Tinubu to provide security as part of their duty to the president-elect.