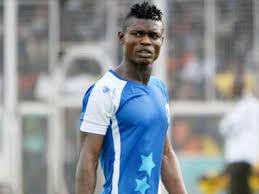 The family of Joseph Izu, a former football player with Shooting Stars Sports club, 3SC, who was murdered by military personnel, are still seeking justice.
One year after the incident occurred, the family of late Izu are yet to come terms with their loss, saying so many questions remain unanswered.
Correspondent Uche Okoro reports that precisely on 16th October, 2016, the life of the promising football
player, Joseph Izu was cut short.
He was killed by bullets fired by Operatives of the Joint Military Task Force in Okaki Community, in Ahoada West local government area of Rivers State.
Before his untimely death, Joseph was the central midfielder of 3SC of Ibadan. One year after the incident, his family members still describe as false, allegation by the Nigerian Army that the victim was killed near a cultists' shrine.
They also lament that nothing has been done to bring the killers to book.
Relatives also lashed out at 3SC of Ibadan for failing to fulfill its financial obligation to late Joseph despite several appeals made to management of the football club.
Described as the breadwinner of his entire family including a wife and one daughter, life has not been easy for those whom the late Joseph left behind.
No matter how long it takes, his family said it will not relent in its pursuit of Justice for the killing of late Joseph Izu by military personnel.