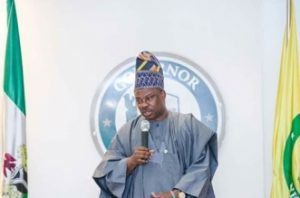 Beneficiaries of the Home Owner Charter in Ogun State have commended the state governor, Senator Ibikunle Amosun for fulfilling his promises on the issuance of certificates of occupancy to genuine applicants.
They made this known after they received their C of O and other tittle documents at an event held at Obas Complex, Oke-Mosan, Abeokuta, Ogun State.
Advertisement

Speaking during the presentation, the Permanent Secretary of the Ministry of Urban And Physical Planing, Yetunde Dina and the Director General of the Bureau of Lands and Survey, Biyi Ismail said the state will ensure that all applicants who have paid received their documents.
They noted that the state is planning to increase the number of C of O being issued in a month from 1000 to 4000 in order to make things easier for the people.
Advertisement