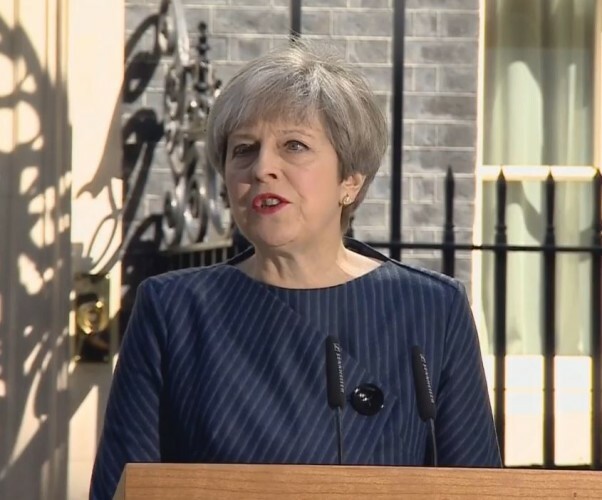 A new poll has put British Prime Minister Theresa May's Conservatives ahead with a 19 percentage point lead over the Labour Party ahead of June's election.
Research group Opinium published the online poll result this Saturday, a day after May said the result of the country's upcoming national election is "not certain."
About 45 percent of voters said they would vote for the Conservative Party, which is up 7 percent on last week, while support for Labour stood at 26 percent, 3 percentage points down, according to the poll of about 2,000 voters.
The pro-Brexit UK Independence Party (UKIP) gained 9 percent of voter support, which is 5 points down from the last week.  The Liberal Democrats climbed up 4 points to 11 percent.
The Conservative lead is enough to win a majority that could be over 100 seats, but Prime Minister May said on Friday she was not complacent.