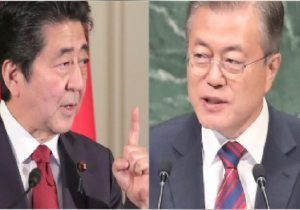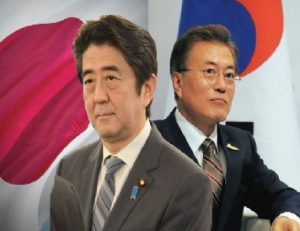 South Korea is scrapping its military intelligence-sharing agreement with Japan, the latest escalation in a trade dispute that threatens global supply chains for smart-phones and other gadgets.
South Korea deputy director of the National Security Office, says the move is in retaliation to Japan's decision to exclude it from its list of trusted trading partners.
The standoff between Tokyo and Seoul started in July, when Japan placed new restrictions on the export of three chemical materials to South Korea.
Those chemicals are used in computer chips manufacturing- a key part of the South Korean economy.