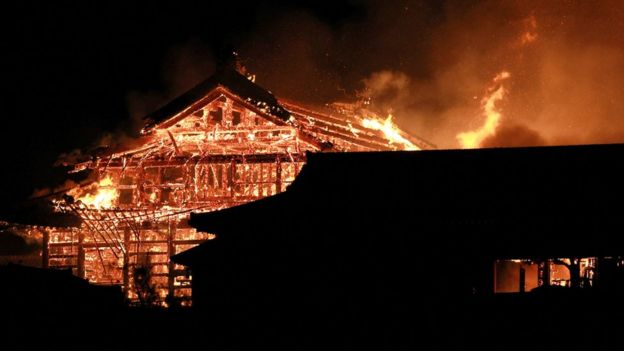 After 500 years of standing as the pride of Japan, fire has destroyed the main structures of the historic Shuri Castle.
Fire tore through the Shuri Castle on Thursday, reducing the main hall of the more than 500-year-old landmark to a skeleton.
The castle, a Unesco World Heritage site on Japan's southern island of Okinawa, was designated Japan's national treasure in 1933.
It was almost completely destroyed in a battle during World War Two. The current structure is a reconstruction.
The main building, as well as the north and south structures of the castle have burned to the ground, local media said.
Firefighters are battling the flames.
No injuries have been reported so far.