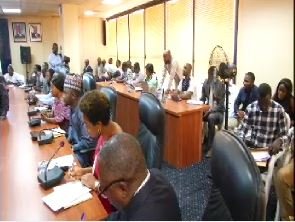 Minister of State for Petroleum Resources, Timipre Sylva, said CNG gas is cheaper than the subsidized premium motor spirit and the government is considering making it an alternative.
He made this statement while addressing journalists on the plans mapped out for year 2020 to 2023 to move the ministry forward.
Sylva said it is in president's mandate to make premium motor spirit more accessible and affordable to Nigerians.
A pilot programme for the use of CNG gas has already been launched in Benin, which over 10,000 vehicles on CNG gas.
The minister also outlined reasons why crude theft lingers to include: an active market for stolen crude and products, weak measurement and surveillance mechanism, weak and Inadequate sanctions, low cost and high incentive for theft,  lack of infrastructural development and lack of community inclusion and engagement.
Some proposed recommendations which this administration will engage in tackling this meance head on, the minister says are:
• Revamping security architecture
• Increase supply to underserved areas
• Infrastructural development of the region
• Incentives for the Host Community
• Increase community stake-holding
• Design and enforce stiffer legislation
• Mobilise global community; traders, refiners,
regulators, international groups.
Special focus will be placed on the Midstream and Downstream sectors, which will particularly open enormous opportunities to local investors and consequently create massive job opportunities in the country.