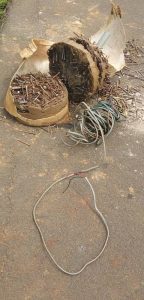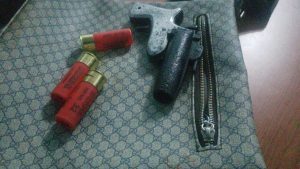 The Anambra state police command  "operation Puff Adder" says it has recorded yet another breakthrough in the state.
A statement issued through its police public relations officer, SP Haruna Mohammed said on the 20th of June 2019 at about 9:10pm,Operation Puff Adder operatives in conjunction with Patrol team attached to Ogidi Division while on patrol received a distress call that some cult boys were operating around St Philip's Church Ogidi in Idemili North LGA of Anambra State.
Following the distress call, the operatives responded swiftly and rushed to the scene where the hoodlums in their numbers confronted the Patrol teams but were overpowered and four suspects arrested on the spot.
(I) Chijoke Okolo 'm' aged 19years,
II)Chukwudi Kosiso 'm' aged 17years of Nkwelle Ogidi,
III) Chukwuebuka Anayo 'm' aged 22years and,
iv)Akpu Chinese 'm' aged 19 years both of Ogbuinike in Oyi LGA.
Exhibits recovered in their possession include one locally made pistol and three live cartridges.
Meanwhile, same gang numbering over ten had on the same date at about 8:pm robbed one Ukamaka Amobi 'f' of Nkwelle Ogidi at Ekeweje Ogidi and dispossessed her of two phones and cash sum of #10,000 ,Shot and wounded one Nzubechukwu Okwonko 'm' on his hand.
Consequently,the bush where the four suspects were earlier arrested was combed at 01:am by the operatives and another gang member of same syndicate one Tochukwu Okeke 'm' of Nkwelle Ogidi was arrested while hiding inside the bush.Case under investigation and effort is ongoing to apprehend other fleeing accomplices in order to bring them to Justice.
Similarly on the 20h of June 2019 at about 2:40pm,an object suspected to be explosive device was sighted just behind an Observation Point of Police men attached to 54PMF along Otuocha-Nando road,Otuocha in Anambra East LGA of Anambra State.
The Area was immediately cordoned off and the Command explosives ordinance disposal unit (EOD) operatives were deployed to the Scene where a white paint bucket filled with shrapnels glued together with cement concrete and connected with two wires extended to the nearby bush was examined and confirmed to be an improvised explosive device (IED)
Consequently,the device was successfully deactivated and evacuated to a safer location for demobilisation.