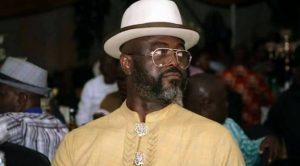 The Governorship candidate of Accord Party in Rivers state, Dumo Lulu-Briggs, has congratulated the people of Ogoni, on the celebration of OGONI Day, 2019.
In a statement signed by the spokesman of the Dumo Lulu-Briggs Campaign Organization, Dason Nemieboka, the governorship hopeful, noted the resilience of the Ogonis, with which they have risen with one voice, in their quest to redress their environmental challenges, over several decades.
He commended their spirit of resilience demonstrated in the agitations led by the late Ken Saro-Wiwa and enjoined them to be part of his plan, to accelerate the development of Rivers state.