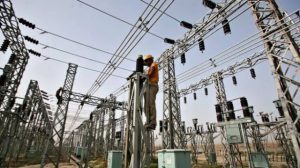 Nigerians has continued to experience power outages despite huge investments made by the Federal government over the years
According to the latest data from the Federal Ministry of power, works and housing, the total quantum of electricity generated on the grid fell by 1,000 megawatts.
This development has continued to impact negatively on businesses and the economy at large
A cross sections of Lagosians who spoke to TVC news say lack of electricity and high billing system have affected profit margins and also made some of them close shop.
Energy analyst, Michael Oluwagbemi says the inability of distribution companies to metre consumers is partially responsible for issues in the power sector.
Business owners say power is critical to economic growth and development as Small and medium scale Enterprises that contribute to the Gross Domestic Product relies on electricity for their businesses to grow.