At least 6 persons have been killed and 80 injured in a train cash in Morocco. The crash occurred on Tuesday, Oct. the 16th
According to officials, the train derailed at Rabat, near Sidi Bouknadel, a town near Rabat, the Moroccan capital.
Rabat is the busy coastal line connecting the capital to the commercial hub in Casablanca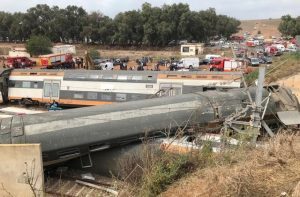 The cause of the accident is still unknown.