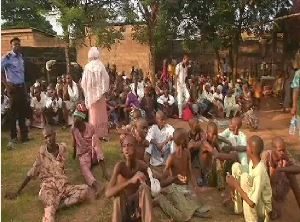 Oyo state governor, Seyi Makinde, has ordered the immediate demolition of the building where scores of inmates were detained in dehumanizing conditions.
The governor made the directive when he visited the scene of the incident on Tuesday.
Correspondent Olutayo Famous the governor was accompanied by members of his cabinet to see this facility where several persons were held against their will.
He advised Nigerians to awaken to act as their brothers' keeper especially when vigilance is required to keep such evil out of our communities.
The Governor also paid a visit to the victims who are undergoing rehabilitation pending their reintegration into the society.
Governor Seyi Makinde asked security agents to sustain the manhunt for perpetrators and their collaborators until they are arrested and dealt with.