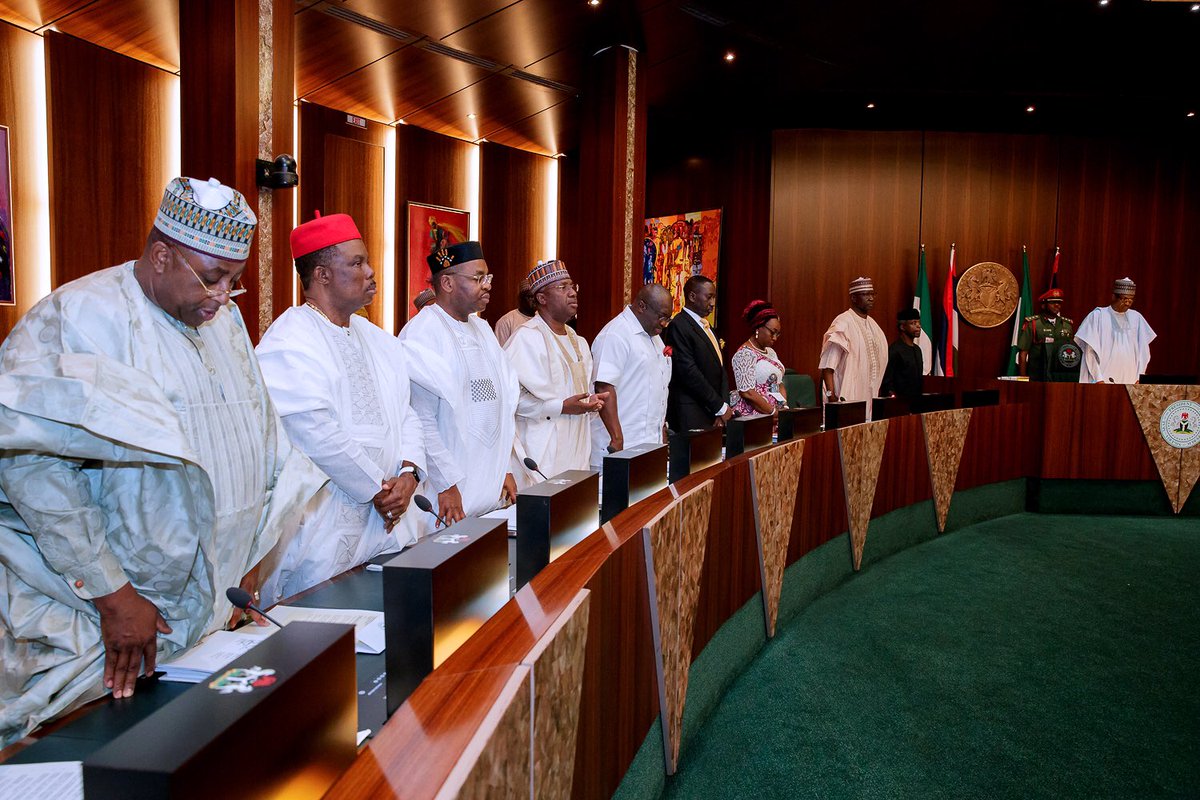 A meeting of the Council of State presided over by President Muhammadu Buhari is  held at the Presidential Villa, Abuja on Thursday.Absent from the meeting were former Presidents Goodluck Jonathan, Shehu Shagari and Ibrahim Babangida, though all living past Presidents and Heads of Government are members of the Council.
Former President Olusegun Obasanjo, General Yakubu Gowon and General Abdulsalami Abubakar were however in attendance.
This meeting is the third of its kind under Buhari.
Also in attendance were Vice President Yemi Osinbajo and Senate President Bukola Saraki and the governors of some states.