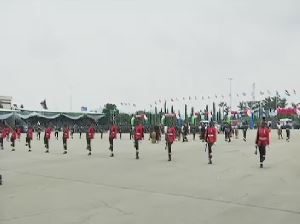 The 1-1-7 Guards Battalion has emerged winner of the Guards Brigade Quarter Guard Competition.
The exercise which doubles as a training, is meant to instill discipline in the troops, check their level of alertness and regimentation.
Defence Correspondent Sifon Essien reports that  a competition for quarter guard troops of the 5 units under the Nigerian Army Guards Brigade in Abuja. The quarter guard is a small detachment of troops that are often used as ceremonial guards.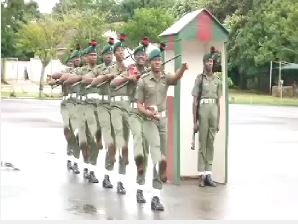 In elaborate events like the Presidential inauguration, the guards take the lead in the ceremonial parades. Their ability to put up well coordinated parades is a proof of regimentation and discipline, for military authorities.
The troops engage in various drills witnessed by their commanders. At the end of the day, the 1-1-7 Guards Battalion is adjudged the winner.
Beyond the competition, regular drills such as this help to keep troops in shape, ready for battle.