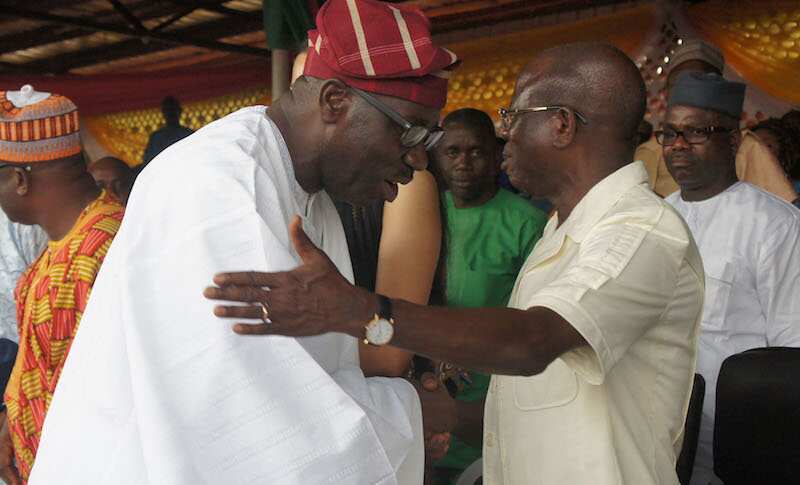 The National Chairman of the All Progressives Congress, Adams Oshiomhole, said only true reconciliation among party members in Edo state can sustain internal cohesion.
He denied allegations that he is against a second term for his successor, Governor Godwin Obaseki.
There is no letting up in the political fight between the All Progressives Congress (APC) National Chairman, Adams Oshiomhole, and the Edo State
Governor, Godwin Obaseki.
The feud between the two, became public a month ago when the Edo State House of Assembly was inaugurated' and a speaker 'elected' at night with
only nine lawmakers present.  But Adams Oshiomhole has stated that his feud with Governor Godwin Obaseki of Edo State Is not personal.
He also denies reports that he is not in support Governor Obaseki's second term ambition, saying he has nothing to gain by opposing him.
He said the bone of contention of those opposed to the Governor centered round issues relating to governance and carrying along political players
and leaders in the party in decisions made.