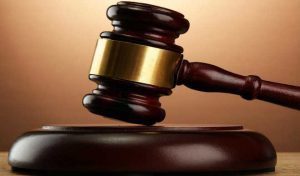 There has been some drama at the Gombe house of assembly as the mace has allegedly been seized by a legislator during the impeachment proceeding of the minority leader of the house Muhammed Usman Haruna.
Out of the eight APC members in the house, the vote was split evenly as only four voted for the minority leader's removal.
Muhammed Haruna is believed to have offended some of the leaders of the party in the state following a press conference were he criticised the conduct of the ward congress in the state.
A replacement mace has since been brought into the chamber as the lawmakers a locked in a closed door session.