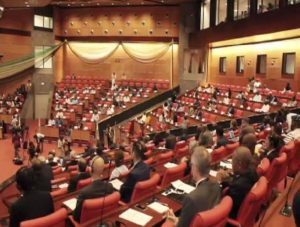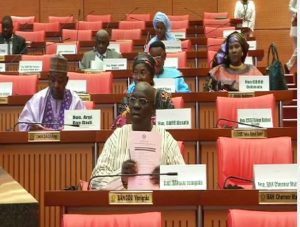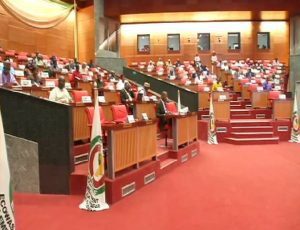 The Ecowas Commission has restated its commitment to establishing and protecting the West African region from terrorism, piracy, cross border crimes, inter- ethnic clashes and irregular migration.
This commitment was made by the ECOWAS Commission President, Jean-Claude Brou as the 1st ordinary session of the 2019 ECOWAS parliament opened in Abuja.
The parliament will hold an interactive session with the United Nations High Commission for Refugees to determine what to do with internally displaced persons across the region
The discussion will harp on the Kampala convention for the protection and assistance of international displaced persons in Africa
Other activities lined up are different committee meetings and a session on the international campaign to abolish Nuclear weapons as contained in the United Nations treaty on the prohibition of Nuclear weapons.
The speaker of the ECOWAS parliament who gave his opening Address in French said though there are challenges with actualizing some ECOWAS protocols for the desired integration, substantive progress has been made in the area of trade among member states.
The parliamentarians will be meeting to deliberate on issues that affect the region for the next 3 weeks.