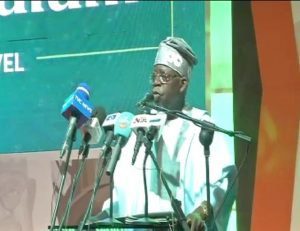 National leader of the All Progressives Congress, Asiwaju Bola Tinubu, has said May 29 does not carry the weight of significance that June 12 carries in the country's democratic journey.
The APC National leader said this in a statement titled "The Truth that Sets Democracy Free in our Land".
According to him, what the country had been commemorating on May 29th of every year since the democratic restoration of 1999, has been the day of the handover of power from the military regime to the elected civilian administration.
He urged Nigerians not to take the democracy we enjoy today for granted or do anything to threaten its existence because it was not won on a peaceful and comfortable "platter of gold".
Bola Tinubu thanked the administration of President Muhammadu Buhari for recognising June 12 for what it really is, and immortalising MKO Abiola.