Coronavirus cases have hit 386,406 globally and the death toll has reached 16,747, as the World Health Organisation warns that the pandemic is accelerating.
WHO director-general, Tedros Adhanom Ghebreyesus, has called for political commitment from world leaders saying it is still possible to change the trajectory.
Ghana has recorded a second death resulting from the coronavirus.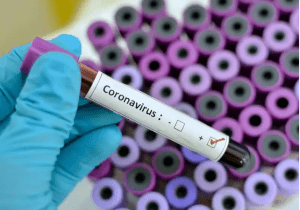 The West African country has also confirmed two more cases, taking the total number of confirmed infections to 27. The patients are in isolation and receiving treatment.
Of the confirmed cases, 20 are Ghanaians – majority of whom returned home from affected countries, while seven are foreign nationals from Norway, Lebanon, China, France and the UK.
Ghana has so far tested 317 suspected cases of the virus and the authorities are tracking 600 people who had contacts with the infected people.