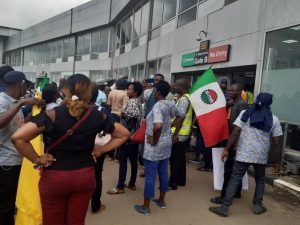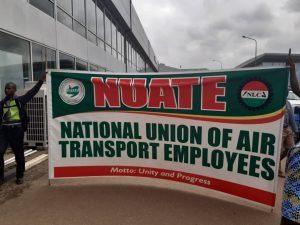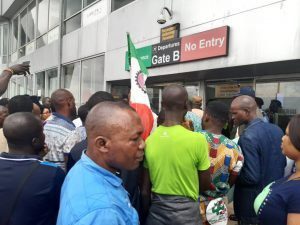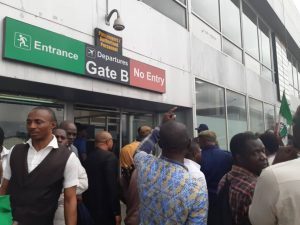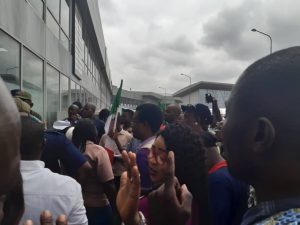 Members of the National Union of Air Transport Workers have staged a protest in Lagos, South-West Nigeria, demanding recall of some workers sacked by Newrest Asl.
After waiting for the management of the company to address them to no avail, the union leaders took to the streets and the departure terminal of the Murtala Mohammed International Airport, Lagos to vent their anger.
The workers want the management of Newrest Asl to recall the sacked workers and ensure that members are unionised appropriately.