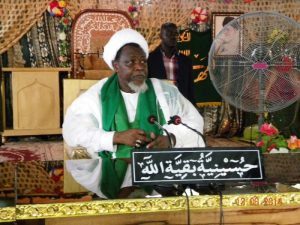 The Federal High court in Kaduna state has slated July 6th for judgment in the suit between the Nigerian army and leader of the Islamic Movement in Nigeria, Sheikh Ibrahim Elzakzaky and others.
Elzakzaky is challenging the invasion and destruction of his Zaria home and other properties belonging to the movement.
A similar court in Abuja presided over by Justice Kolawole had ordered that the leader of the movement, Sheikh Ibrahim Elzakzaky be released within 45 days since December last year.
Legal team to the IMN accused the Attorney General of the Federation of contempt of court for not heeding the order.
But the defence says they appealed the ruling at a higher court, justifying Elzakzaky's continuous detention due to security concerns.
Counsel to the army has charged the court to dismiss the submission by the IMN.
He said the matter before the high court in Kaduna only borders on invasion and destruction of property and not detention.
All the parties are now waiting for July 6th, the day of judgment.