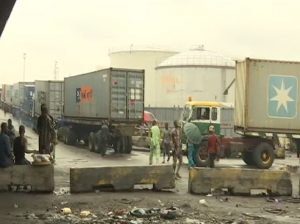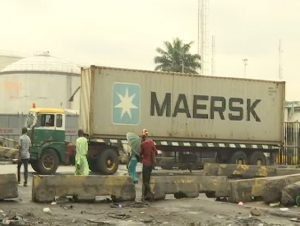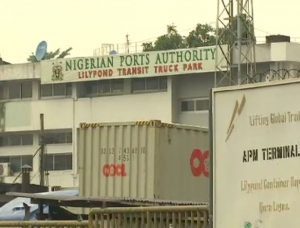 Compliance to the executive order on the evacuation of trucks from the Lagos seaport area is proving difficult.
TVC News findings reveal that some operators are disregarding traffic guidelines to access the seaports through the Lilypond transit park.
A development that could jeopardise efforts to sanitize the port environment.
The Lilypond transit truck park is a child of necessity.
The transit park was created in response to the presidential order on the immediate de-congestion of the Lagos seaport corridor, to serve as a transit park for trucks pending when they are called to the port through a manual call-up system.
The guidelines stipulate that only trucks with perishable items, flatbeds and sidebeds are allowed free access because of the nature of cargo they carry.
Truck drivers are getting agitated. There are fears that they may resort to lawlessness if these issues are not addressed quickly.
The need for strict enforcement of the rules of engagement is being underscored.
The problem of recurring extortions remain a troubling matter around the seaport area, an issue the presidential task team needs to guard against, if it expects to make any headway in establishing order around the seaport.