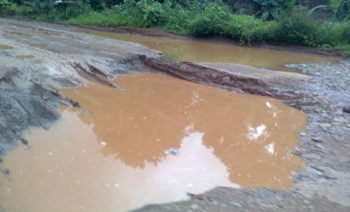 Minister of Niger Delta, Senator Godswill Akpabio, has assured Nigerians that before the end of President Muhammad Buhari's second term, the East West Road will be fully completed.
He made this statement while addressing journalists on the new face the Niger Delta has put up to help the president achieve his objective in the region.
Recall that on 21st August 2019, President Muhammad Buhari assigned portfolios to the 43 sworn in ministers. He admonished them to work in line with his 3 main goals which is fortifying security, improving the economy and fighting corruption.
In a bid to fulfill the president's mandate the Minister of Niger Delta Godwill Akpabio, says that the ministry and the Niger Deltans are ready to
work with president in increasing the production of crude oil in the region free from any form of militancy.
He assured Nigerians that the president's administration will be inclusive of youth for industrialisation, pursue development and ensure completion of
mega projects, one of which is the East-West road.
The East-West road is a very strategic road connecting the country's busiest and foremost commercial city, which is port-harcourt and warri.
The minister stressed that the Niger Delta Development commission will not be partisan, as projects will be awarded when the need arises.