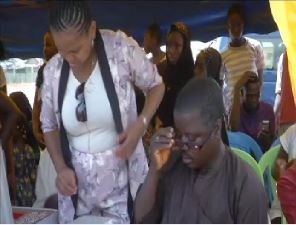 Residents of Bassa-Jiwa, a suburb of Abuja have been joyful recipients of free medical care from the Nigerian Air Force. The services being offered to take some financial burdens off their shoulders, is also in line with the celebration of the 55th anniversary of the Force.
Defence Correspondent, Sifon Essien, reports that Bassa-Jiwa, a mixed community of Bassa and Gbagyi people, along the air port road in Abuja, was venue for a free medicare outreach by the Nigerian Air force.
4000 people will be benefiting from the exercise which is part of activities to mark the 55th anniversary of the Nigerian Air Force.
The air force authorities believe that with this, members of the community will be able to share more information that would enable them do their jobs.