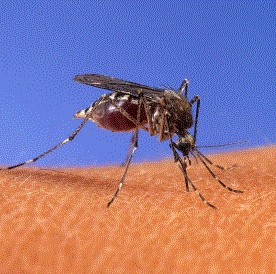 Fiji has recorded more than 2,500 cases of dengue fever so far this year with one death, the Ministry of Health reported on Monday.
Minister for Health and Medical Services, Ifereimi Waqainabete, said that dengue was a worrying disease as it not only poses a threat to all Fijians but also to the tourism industry.
Waqainabete said "With a rapid rise in dengue fever around the world, more than a hundred countries and regions have reported the epidemic,''
The minister, also added that dengue was not a new disease in Fiji as it was first recorded in 1885.
"We've also had several epidemics in between.
"One of the largest was between 1998 and 1999, when we had 13,000 Fijians infected and we lost about 13 people.
"The other big epidemic was in 2012-2013 and 2014-2015 when we've had 16 deaths.
"In 2018, we had two deaths from dengue.
"So, we're beginning to see that even though around the world, dengue is causing a lot of mobility and mortality we've been able to control the mortality locally and also the mobility.''
In 2018, the nation reported nine deaths and 4,000 cases of dengue fever.