The Nigerian Police, Kano command has detained 92 suspected criminals as part of a search operation.
The Kano State Police Commissioner Muhammad Usain Gumel stated this as he led a crack team to climb the historic Dala Hill in the ancient city of Kano to declare fight against thugs, drug peddlers and other criminals making life difficult for residents of the area and tourists.
Dala Hill is an international historical tourist attraction site which has before now been taken over by criminal elements.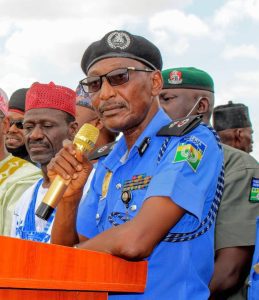 According to the CP, climbing of the hill is symbolic and "an indication towards the end of activities of crime perpetrators in the area" while calling on residents to support the Police Command with important information.
The 92 criminal suspects paraded at the command's headquarters, Bompai, were involved in crimes ranging from thuggery, armed robbery, kidnapping, drug peddling, cross border vehicles thieves to fraudsters," he said.
Based on an earlier invitation, the CP commended some of the repentant thugs who have submitted their weapons and entered a pact to help the police in their fight against crime in the state., while giving two weeks to those yet to turn in, after which they will be declared wanted.