The World Bank and the Federal Government have commended Lagos State Government for its effective and efficient implementation of the Agro-Processing, Productivity Enhancement, and Livelihood Improvement Support, APPEALS Project in the State.
They said the Babajide Sanwo-Olu-led administration in Lagos State through APPEALS Project has surpassed some of the targets set as far as the implementation is concerned within the framework of the project to boost farmers' productivity.
Speaking during the World Bank and Federal Government APPEALS Project 10th Implementation Support Mission field visit to Badagry, the Task Team Leader of the World Bank Mission to Lagos, Dr. Emmanuel Manievel Sene and National Project Coordinator, Mohammed Jobdi, hailed the Lagos APPEALS project's commitment to farmers in the state.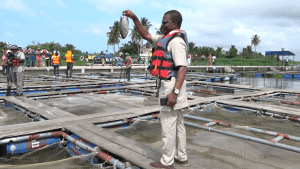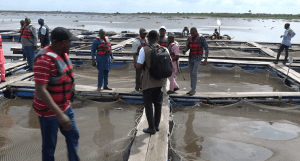 The State Project Coordinator of Lagos APPEALS Project, Mrs. Oluranti Sagoe-Oviebo, said the field visit is to showcase what Lagos State has been able to do as regards cage culture and other technologies for the increased productivity of the fish farmers in the State.