The Nigerian Midstream and Downstream Petroleum Regulatory Authority has recommended businesses to capitalise on opportunities in the gas value chain in order to avoid future supply uncertainty, among other issues.
Farouk Ahmed, the Authority's Chief Executive Officer, made the call in Lagos during his welcome address at a one-day event titled 'South-West Stakeholders Engagement on Gas Utilisation in Nigeria.'
The engagement, which attracted industry players, has been scheduled to hold in all the six geopolitical zones of the country.
It is meant to enlighten end users on the need to obtain storage licence, engender the transition from white products to gas at the last mile.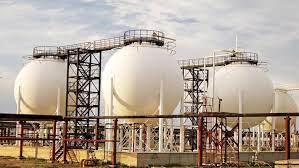 Ahmed said, "This epoch-making engagement seeks to encourage large consumers of petroleum products to not only operate within the regulatory space but also to become aware of the comparative advantages between the different fuels particularly gas which has been designated as Nigeria's transition fuel."
Ahmed, who was represented by the Executive Director, Distribution Systems, Storage and Retailing Infrastructure, NMDPRA, Ogbuko Ukoha, added that the Federal Government had put in place various initiatives and policy frameworks to enhance the growth of the sector.
He listed some of the initiatives as; the National Gas Expansion Programme, Decade of Gas Programme, and the Petroleum Industry Act (2021), adding that the Midstream and Downstream Gas Infrastructure Fund is meant to catalyse gas investment.
He posited that although the efforts were yielding significant results, more collaborations and interventions were needed to improve domestic gas utilisation.
The South-West Regional Director, NMDPRA, Lukman Cardoso, stated that the engagement was meant to enlighten the end-user on the need to urgently obtain the requisite petroleum storage licence and engender the transition from white products to gas.
Cardoso, who spoke on behalf of Ukoha, said: "We encourage operators and businesses to take advantage of the evolving opportunities in the gas value chain for sustainable business growth by positioning their energy needs to embrace gas derivatives in order to hedge against future global uncertainties to diesel supply."