Some Civil Society organizations and residents of Benin city have blocked the entrance gate to the Central Bank of Nigeria as a reaction to the continued none availability of Naira notes and naira swap policy.
The Protesters are demanding that the central bank of Nigeria discontinue with policy and make the naira notes available for the masses.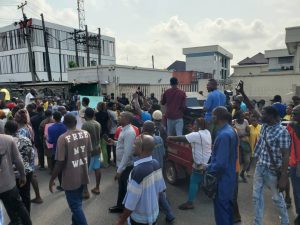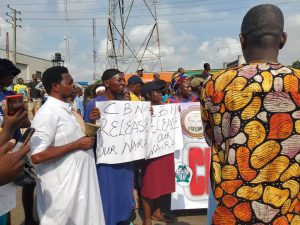 But the central bank authority say more naira notes will be made available in the coming days as the policy is not targeted at bringing hardship and pains to the people of the country but to improve on the economy.
In the same vein, hundreds of residents of Ondo State have staged a peaceful protest along Ore-Benin expressway to register their displeasure over scarcity of naira notes and fuel ravaging the nation.
The protesters blocked the road there by causing gridlock .
The protest is coming despite stern warning from the police authorities in the State. Many travellers plying the route were stranded for several hours.
One of the protesters, Adebayo Adeyemi said the recent hardship ravaging the country is quite alarming.
"We are protesting to send a message to the government, that we the masses are suffering".