Chairman of the Independent National Electoral Commission, Professor Mahmood Yakubu has met with the governor of the Central Bank of Nigeria, Godwin Emefiele to discuss cooperation and support between the two institutions to enhance the success of the elections.
This is ahead of the February 25th Presidential election.
Chairman of the electoral commission says the meeting was necessitated by the need to assuage service providers and vendors on the availability of cash to pay for their services.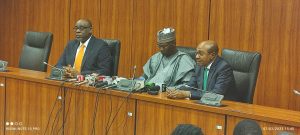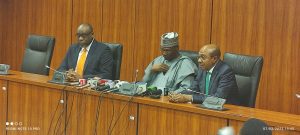 Professor Yakubu Mahmood told Godwin Emefiele of the CBN that most of the service providers are paid using electronic transfer but immediate cash payment will also be needed for logistics and other miscellaneous matters as most of the vendors and service providers are unbanked.
The Governor of the Apex Bank who has been under intense pressure lately following his insistence on the cash swap deadline assured the electoral commission that the cash needed to prosecute the election will be made available.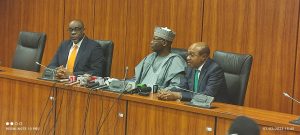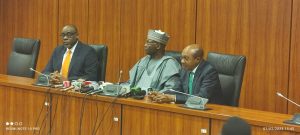 Godwin Emefiele said CBN and INEC have always worked together and the relationship between the two institutions is based on trust and confidence.
He said the general election is an urgent national assignment that should be allowed to fail and the apex bank will not frustrate a positive project.