Natives of Agudama-Epie, Yenagoa Local Government Area of Bayelsa State have protested against alleged planned demolition of their property by the Central Naval Command.
The aggrieved protesters marched to the gate of the Bayelsa State Government House, calling for the intervention of the Governor, Douye Diri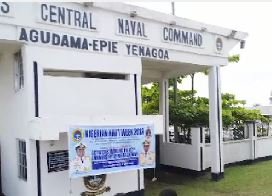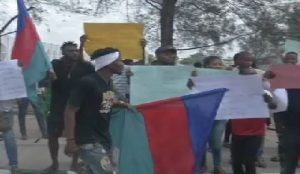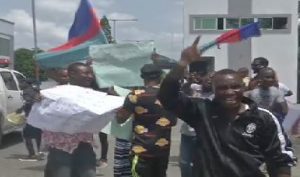 The host community and the navy have been in court since 2014 over an ownership tussle of a part of thirty one plots of land at the Agudama-Epie area of Yenagoa.
Advertisement

The natives took the matter to the entrance of the Bayelsa State Government House, only this time alluding to a new twist to the six year-old litigation.
Owners of houses and plots of land in the area are seeking the intervention of the state Government.
Two members of the group reported that the men of Central Naval Command had given them until Saturday, March 7, to demolish their property without compensation in spite that the matter was in court.