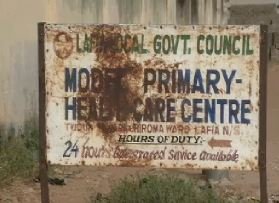 Nasarawa state Governor Abdullahi Sule has inaugurated a new Primary Health Care Centre in Karu Local Government Area of the state in order to increase access to healthcare delivery.
The centre was constructed by the authorities of the Karu Local Council
The Health Centre is expected to attend to people's basic health needs and reduce pressure on hospitals by supporting people to manage their health issues.
Governor Abdullahi said the centre is inline with his vision of providing healthcare to all
indigenes of the state.
Residents of Karu see the centre as a dream come true after years of yearnings.
The governor also inaugurated the new Karu legislative chamber to provide a conducive environment for law making.