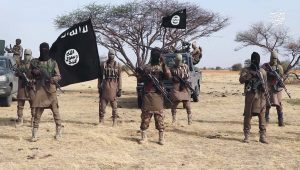 Residents in Adamawa state have advised President Muhammadu Buhari  and Security chiefs to inject fresh ideas in the fight against insurgency and other security threats in the country.
They want the government to actively engage the services of vigilante groups in ensuring that terrorism is brought to an end.
This is coming on the heels of the killing of Daciya Dalep, an undergraduate student of the University of Maiduguri.
A video recording which is going viral shows the gruesome murder of the youth by Boko Haram militants.
Advertisement

Mr Dalep was kidnapped two weeks ago along Maduguri road while returning to school from Plateau, his home state after Christmas and New Year
celebrations.