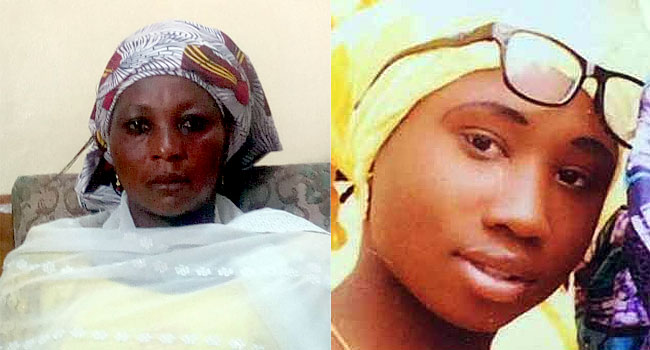 The video of aid workers begging for help in captivity has been the talking point for many Nigerians.
In the viral clip, the only female among the six kidnapped victims made a plea to the Action against hunger organisation which they work for and the federal government.
Grace Taku begged to be freed as she did not want to die in captivity like some other girls kidnapped before her.
But the mother of Leah Sharibu says she hasn't gotten any information over the death of her daughter as alleged by recent reports.
Speaking with TVC Yobe state Correspondent , Michael Oshomah, she added that this is not the first time such rumour about her abducted daughter has been spread across the country.
She also stressed her hope to see her daughter alive
Parents of the Abducted Dapchi schoolgirls Association also confirmed that they have not heard any authentic information as regards to the alleged
death of Leah Sharibu.