Kenya's President Uhuru kenyatta has called on citizens to dedicate their first week in the month of march and pray for the peace and stability of the country stating that development can only be achieved in a peaceful environment.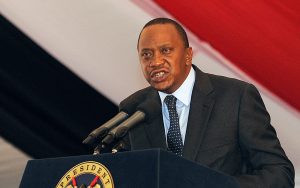 "I call upon all Kenyans for one week in the month of March beginning Monday, March 6 to pray for the peace of our beloved nation," he said.
"I urge Muslims to congregate in their Mosques on Friday 10 and Christians in their Churches on Saturday and Sunday 11 and 12 March respectively to pray for our nation. The future of our nation is in the hands of each and every one of us," Kenyatta added.