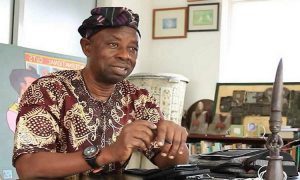 The Academy of Motion Pictures Arts and Sciences has invited 842 members to join the Oscars organisation
The new class of inductees has people from 59 countries including Nigeria.
They are the iconic director, Tunde Kelani, actor Adewale Akinnuoye-Agbaje and writer Chinonye Chukwu.
Mr Kelani, who is currently working on the film adaptation of Wole Soyinka's award-winning novel, 'The Lion and the Jewel' is one of Nigeria's most accomplished filmmakers.
Mr Akinnuoye-Agbaje, on the other hand, has been on a steady rise, standing out in Hollywood films like 'The Bourne Identity', 'Thor: The Dark World', 'Suicide Squad' and 'Game of Thrones".
Ms Chukwu is the first black woman to win the Sundance Film Festival's biggest prize for her movie, 'Clemency'.