The Association of Bureaux De Change Operators of Nigeria have called on the Central Bank of Nigeria to enhance the operations of its live exchange rate website.
The Association disclosed this in its Economic Review for the third quarter this year , noting that daily publication of exchange rate on its website has helped appreciation and stability of the Naira in the BDC segment and the economy.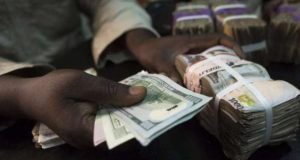 The currency dealers say this will improve transparency and stability in the country's foreign exchange market.
According to the ABCON's website, the Naira appreciated by 50 kobo to N359.5 per dollar in the BDC segment in third quarter from N360 per dollar in second quarter this year.