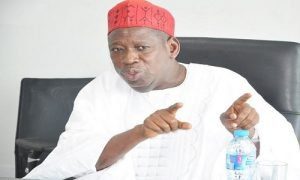 Kano State Public Complaints and Anti-Corruption Commission has launched an investigation into an alleged collection of no less than $650, 000 Dollars meant for foreign scholarships at El-Mansoura University, Egypt as Kickback given to some Government Officials by an expatriate agent.
The Kano Anti-Corruption body described the state's entire foreign scholarship process as fraudulent.
The commission had since recommends that Kano Government suspends all payments to the expatriate consultant pending the completion of its investigation.
The Kano Anti-graft commission charged civil servants in the state to stay clear from any form of corrupt practice as anyone caught would be dealt with accordingly.