Ondo State Government has distributed more cash Palliatives to victims and families of the June 5, 2022 terror attack at the Saint Francis Catholic Church, Owo.
This is one of the activities to commemorate one-year anniversary of the massacre that claimed the lives of 41 church worshippers and left several others injured.
This is to further assist the victims and family of the deceased to alleviate the effects of the barbaric attack.
The state government has also constructed a memorial park to honour those who died in the unfortunate incident.
The Bishop of the Catholic Diocese of Ondo, Most Rev. (Dr) Jude Arogundade, commended Governor Oluwarotimi Akeredolu for taking it upon himself to bring consolation to the people of Owo, the Catholic Church, and the families affected by last year's tragic massacre.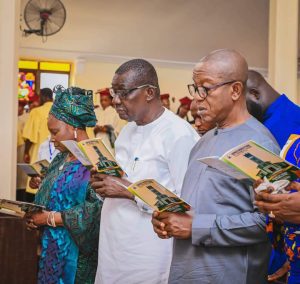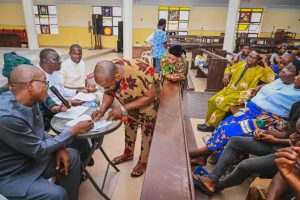 Bishop Arogundade expressed his astonishment at Governor Akeredolu's unwavering determination to go to any lengths, even risking his position, to seek justice for the victims and families of the June 5 terrorist attack on the Catholic Church.
He also appealed for continued support and prayers for the Governor.
The Bishop also praised the Governor for the establishment of the magnificent Memorial Park, which demonstrates the State's recognition of the value and sanctity of human life.